Robert Bryan, III
Robert Bryan, III, of Charlotte, NC, was appointed by the North Carolina General Assembly in 2017 to serve on the Board of Governors of the University of North Carolina System. His term will end in 2021.
Bryan serves on the Education Planning Committee and the Strategic Initiatives Committee.
In 2016, he became the chief of development for Cardinal Innovations Healthcare, where he manages government relations and oversees the organization's real estate holdings, purchasing, and mobility strategies. Prior to joining Cardinal, Bryan practiced law for 18 years. He worked at the law firm of Womble, Carlyle, Sandridge, and Rice for over 10 years as a partner in the commercial real estate group.
At Womble, he worked on a broad range of development projects, including commercial and residential condominiums, assisted living facilities, residential subdivisions, shopping centers, medical office buildings, multi-family housing, and office and industrial parks. In his work, he represented both landlords and tenants. His experience includes negotiating stock and asset acquisitions and dispositions, mergers and other similar transactions, general corporate and commercial matters, including the organization and funding of new entities and commercial contracts.
Bryan is proud of his deep ties to education and the experiences that have helped shape his service to this state. His mother and sister were both teachers, and prior to attending law school, he taught for two years with Teach for America. Bryan is a former member of the North Carolina House of Representatives, representing District 88 in Charlotte for two terms from 2013-16. As a representative, Bryan was the vice-chairman of the House Appropriations Committee and chairman of the Education Appropriations Subcommittee. He also chaired one of the House Judiciary Committees, the Judiciary IV Committee, and the Joint Education Oversight Committee. He served on the General Statutes Commission and continues to serve on the North Carolina Courts Commission.
Among his notable contributions to the community, Bryan has served on the University of North Carolina at Chapel Hill Board of Visitors, the Johnson YMCA Board of Managers, and was the chairman of the Mecklenburg County Republican Party.
A native of Raleigh, he is a firm supporter of free speech, civil discourse, and moving to the next step, which he says is 'disagreeing without being disagreeable.' He hopes that the UNC System continues to foster a campus environment where people are able to understand another's perspective, while also promoting NC as a diverse state where students can participate and thrive through healthy dialogue.
Bryan is a proud recipient of the distinguished Order of the Long Leaf Pine award and the YMCA Mission Forward, Legislator of the Year. He has received Business Leader Magazine's Mover and Shaker award, North Carolina Super Lawyers' Rising Star, and the Charlotte Business Journal's '40 Under 40.' Bryan received his bachelor's degree from UNC-Chapel Hill and a juris doctor from Duke University School of Law. He and his wife live in Charlotte with their six children.
His advice for today's student:
'It's important to think about the really big things in life: Your view of the world, what you can do for others, and those big life questions. I encourage students to find out what really matters to them, to seek out the things that they love and to find a vocation that allows them to do something that they are good at.'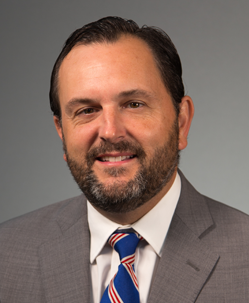 Committees
Current Term
2017 - 2021