Harry L. Smith, Jr.
Harry L. Smith, Jr., of Washington, N.C., was appointed by the North Carolina General Assembly in 2013 and reappointed in 2017 to serve on the Board of Governors of the University of North Carolina System. His second term will end in 2021.

Smith serves as the chair of the Board of Governors, overseeing the 28-voting member board and supporting the overall progress of its committees and working groups

He is the former chairman and CEO of Flanders Corporation, roles he held from 2007-2015. Known for his strong leadership skills, the Greenville native is also co-owner of Pitt Electric. When he purchased the company, it was in bankruptcy; under his stewardship, it has become profitable once again.

As an experienced entrepreneur, Smith believes in ensuring job creation and driving local economic development. He is the founder and owner of National Warehouse Leasing and the co-founder of Oak Ridge Metals. He founded a startup company called Pronamics Industries, which created 300 jobs in Wilson and Washington, NC.

Smith is a firm believer in giving back to his community and views his involvement on the Board of Governors as his civic duty. This duty has reaffirmed his commitment to higher education and given him a greater understanding of the University System. He???s supportive of talented faculty and researchers, who can be found at every one of UNC's constituent institutions. One of his goals is to position the UNC System for long-term sustainability, which will steady the University over the next 50 years. His guiding ambition is to maximize the college experience while simultaneously reducing student loan debt.

Smith, reflecting on his career, stated that his most enjoyable experiences involved the successful turnaround of financially challenged businesses and the building of ground zero start up organizations. Smith enjoys the process of creating sustainable jobs and driving economic development.

Working within financially troubled organizations, as well as founding and building startup companies, helped Smith develop wide-ranging skills and expertise encompassing finance, IT, human resources, sales and marketing, product development, and manufacturing.

Smith is a graduate of East Carolina University and a former board chair at Oakwood School. He is married to Tammy Smith and they have two children.

Smith's advice to today's students:
"Don't let anyone define who you are and what you can achieve on your life journey."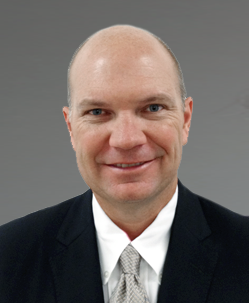 Current Term
2017 - 2021