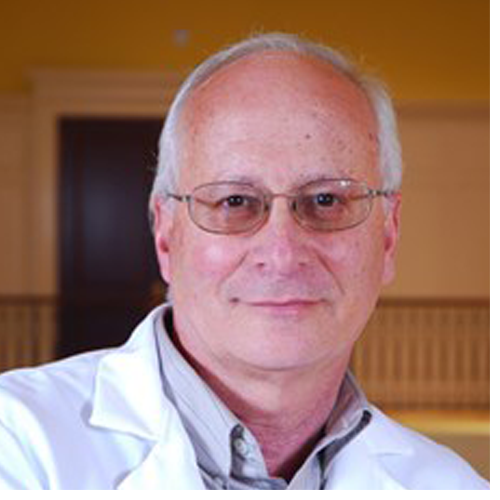 UNC Nutrition Research Institute director Steven H. Zeisel, MD, PhD has been awarded a four-year, $2.6 million grant from the National Institute of Diabetes and Digestive and Kidney Diseases (NIDDK), one of the National Institutes of Health, to develop and validate a panel of laboratory tests that can assess choline status in humans.
Choline is an important and essential nutrient for human health, playing a key role in brain development, and liver and muscle function. But there are no good validated biomarkers for assessing choline nutritional status that can be practically applied in clinical or public health practice.
A recent national diet survey by the US Centers of Disease Control reported that 90% of adults in the US do not achieve the recommended intake for choline. Zeisel said, "We need a better lab test that health professionals can use to assess a person's choline status given the narrow range for healthy intake of choline, the three-fold variation in dietary intake in the US, and the effects of common genetic variants on requirements for choline. With the recent establishment by the Food and Drug Administration of a Reference Daily Intake (RDI) of choline, awareness of this critical nutrient is growing and health professionals will need diagnostic tools to help consumers make good choices for health." Unfortunately, plasma choline concentrations alone are not a good measure of choline status.
To successfully compete for this large award from the National Institutes of Health, Dr. Zeisel had to demonstrate that the studies were feasible and were likely to succeed; he generated this proof-of-concept data in a pilot study that was funded by Balchem Corporation, a company that produces choline for food uses.
"Balchem considers it a privilege to support scientific research in general, but is particularly honored to support ongoing scientific endeavors by Dr. Steven Zeisel and his team," said Jonathan Bortz, MD, Senior Director Strategic Innovation, Human Nutrition and Pharma at Balchem. "We are committed to supporting high-quality research, and Dr. Zeisel's work on choline is world class."
Zeisel expects the outcome of this research to improve public health worldwide. "Once medical professionals can identify which people have low choline stores, they can make sure that these people get enough of this essential nutrient," he said. People who are low in choline can have excessive muscle loss when they exercise, and can develop liver problems. Women depend on adequate choline stores during pregnancy and lactation because they must deliver large amounts of this nutrient to the growing fetus and infant to assure normal brain development.
Tags