On Thursday, May 8, in Washington D.C., the House Committee on Veterans' Affairs Subcommittee on Economic Opportunity held a hearing entitled, "Defining and Improving Success for Student Veterans." University of North Carolina President Tom Ross was invited to testify before the subcommittee on behalf of the American Council on Education.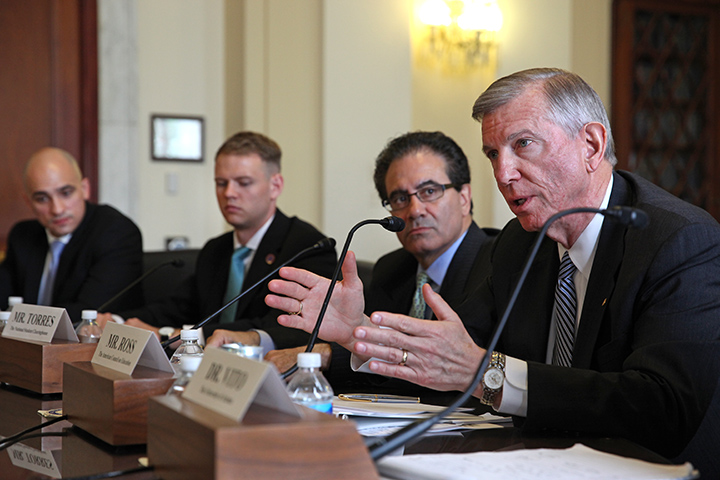 As increasing numbers of troops return home to the U.S. from wars abroad and transition to civilian life, higher education institutions are facing the largest influx of student veterans since World War II.  Thursday's hearing provided Congressional members and their staffs an opportunity to explore how colleges and universities can better define and improve academic success for American service members and military veterans.
North Carolina has six major military installations, with the third-largest active military force in the country.  It is home to 800,000 veterans. UNC campuses have made outreach to and support of student veterans a high priority.  Ross will discuss the UNC system's demonstrated commitment and its progress in implementing new policies, practices, and services that are focused on fostering success for our growing student veteran population.