CHAPEL HILL, NC – Junius J. Gonzales, senior vice president for academic affairs, of the 17-campus University of North Carolina, will become the University's interim president, effective January 4, 2016. Gonzales, who was elected to the temporary post today by the UNC Board of Governors, will succeed outgoing President Thomas W. Ross and lead the UNC system until the March 1, 2016, arrival of President-elect Margaret Spellings.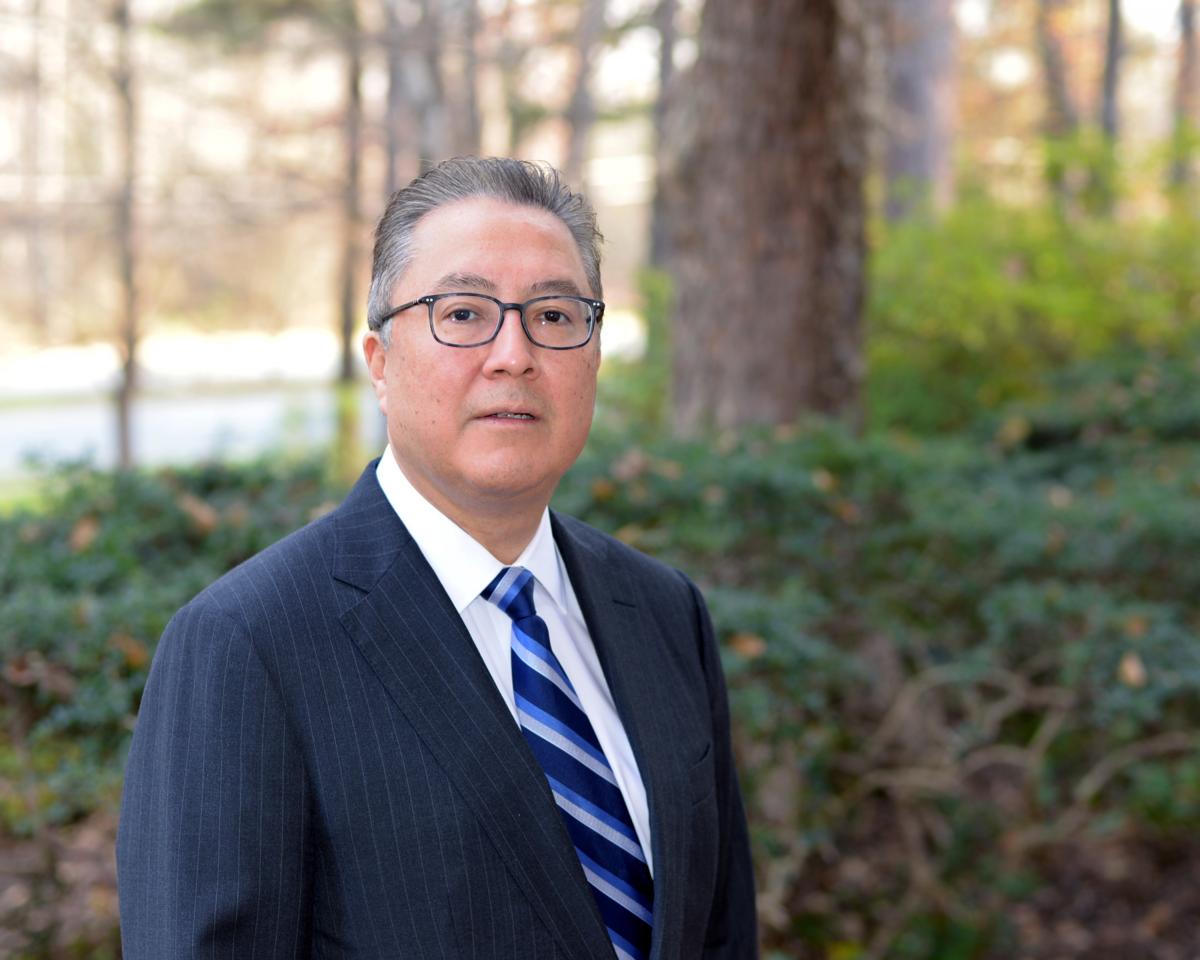 High resolution version.
As the UNC system's top academic officer, Gonzales is currently responsible for the UNC system's educational and research missions. In that role, he advises the president and Board of Governors on academic issues and policies of University-wide importance and oversees academic planning and budgeting, student affairs, sponsored programs and research, faculty support, licensure and institutional research and analysis. He also works closely with campus chancellors and chief academic officers on University-wide academic initiatives.
A psychiatrist by training, Gonzales has an undergraduate degree from Brown University, an M.D. from the University of Pennsylvania, and an MBA from the University of Maryland. He completed his residency at Massachusetts General Hospital and did a post-doctoral fellowship at the National Institute of Mental Health. Over the course of his career, Gonzales has drawn on his clinical and research skills, business expertise and collaborative leadership style to make positive impacts in academia, government and the private sector.
Prior to joining the UNC system in January 2015, Gonzales served as provost and vice president for academic affairs of the University of Texas at El Paso. He previously held senior academic and administrative posts at the University of South Florida and Georgetown University. In addition, Gonzales has held leadership positions at the National Institute of Mental Health and served as a principal investigator for Cambridge-based Abt Associates, one of the world's 25 top-ranked research firms.
The oldest public university in the nation, the University of North Carolina enrolls more than 220,000 students and encompasses all 16 of North Carolina's public institutions that grant baccalaureate degrees, as well as the NC School of Science and Mathematics, the nation's first public residential high school for academically gifted students. The UNC Center for Public Television, with its 12-station statewide broadcast network, the UNC Health Care System, and the NC Arboretum are also under the University umbrella.
For more information, contact Joni B. Worthington at (919) 962-4629 or worthj@northcarolina.edu
Friday, December 11, 2015