Andrew P. Kelly, a resident scholar in education policy studies and director of the Center on Higher Education Reform at the American Enterprise Institute (AEI), has been named to the newly created post of senior vice president for strategy and policy of the 17-campus University of North Carolina. The appointment, effective August 15, was announced today by UNC President Margaret Spellings. Kelly was in Chapel Hill for the UNC Board of Governors' regular May meetings, where he addressed the Board about key national trends in higher education.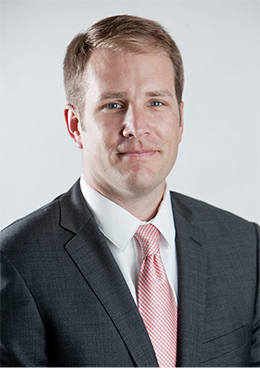 High Resolution Download
Kelly will lead a new UNC Division of Strategy and Policy charged with enhancing and furthering the UNC system's strategic goals. To that end, he will partner with the President and chancellors on system-wide strategic initiatives, design and launch a robust institutional performance management system, and serve as a higher-education policy expert to the President, the Board of Governors, and the NC General Assembly.  As senior vice president, Kelly also will track and assess state and national trends in higher education and their likely impact on the UNC system and proactively identify new initiatives to support system strategies.
In announcing Kelly's appointment, Spellings told the Board of Governors: "Andrew Kelly brings to the University of North Carolina unmatched expertise in higher education policy, as well as a big-picture understanding of, and advocacy for, accessible and affordable education. During his time at AEI and beyond, he has earned a reputation as an effective leader and trusted advisor who tackles issues head on through collaboration and innovative thinking. I am thrilled to have him on board."                 
A native of Monmouth County, NJ, Kelly is a summa cum laude graduate of Dartmouth College, where he earned a degree in history in 2002. He also holds a master's degree and Ph.D. in political science from the University of California, Berkeley, where he was a National Science Foundation research training fellow and was honored as an outstanding graduate student instructor.
Based in Washington, D.C., AEI is a private, nonpartisan, not-for-profit institution dedicated to research and education on issues of government, politics, economics, and social welfare. Before graduate school, Kelly served from 2002-05 as a research assistant at AEI, where his work focused on how best to prepare K-12 school leaders, collective bargaining in public schools, and the politics of education. He returned to AEI as research fellow in education policy studies in 2009 and founded its Center on Higher Education Reform in 2013.  As director and a resident scholar, he now works on higher education policy, innovation in education, financial aid reform, and the politics of education policy.  He also co-chairs AEI's Future of American Higher Education Working Group and is a member of Harvard University's Higher Education Leaders Forum.
Kelly's advice and expertise are widely sought by state and national policy-makers and business leaders. He has twice been invited to testify before Congressional committees on issues related to higher education finance reform and performance management. He has served as the lead researcher for the U.S. Chamber's "Leaders and Laggards" project, a state-by-state report card on public postsecondary education. He also served as an informal adviser on higher education to the Jeb Bush presidential campaign.
Kelly's research findings have appeared in the American Journal of Education, Education Next, Educational Policy, Policy Studies Journal, and Teachers College Record. He has also been published in popular outlets such as the Wall Street Journal, the New York Times, the Chronicle of Higher Education, Education Week, The Atlantic, and National Review.
He has edited many books on higher education, including "Reinventing Financial Aid: Charting a New Course to College Affordability" (Harvard Education Press, 2014),"Stretching the Higher Education Dollar: How Innovation Can Improve Access, Equity, and Affordability" (Harvard Education Press, 2013), and "Getting to Graduation: The Completion Agenda in Higher Education" (Johns Hopkins University Press, 2012). In 2011, Education Week's Policy Notebook blog named Kelly one of its 16 Next Generation Leaders in education policy.
Kelly and his wife, Lindsay Kelly, who works for KIPP DC, have one daughter.
For more information contact Joni Worthington at (919) 962-4629