Non-Traditional Transfer
A non-traditional transfer student has attended a non-community college post-secondary institution(s), is 'over' the age of 21, and has not earned a bachelor's degree. Students who have earned a bachelor's degree and would like to earn a second Bachelor's degree are classified as a second degree student and not a transfer student.
Special Considerations for Non-Traditional Transfer Students
Many campuses in the UNC system have pathways designed to help transfer students chose the right classes.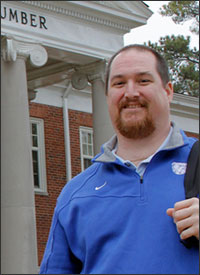 To transfer to a UNC campus as a Non-Traditional Student:
After choosing a campus, review the individual campus admission requirements.
Contact the transfer counselor at the campus of your choice.

Choose a degree and field of study at one of UNC's 16 public institutions using the table below.

Fill out a free application for Federal Student Aid (FAFSA) and visit the Financial Aid office on the campus of your choice.
Review course equivalencies at the campus of your choice.